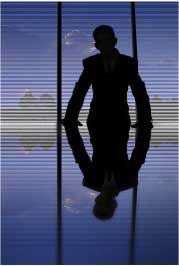 WHAT WE OFFER?
AUTHORIZED DISTRIBUTIONS
Original consumable material:
- Brother
- Dymo
- Epson
- Hewlett-Packard
- OKI
- Kodak

Computer accessories:
- Apacer
- DataTresorDiscs
- Goodram
- Verbatim

Hardware:


- Brother (label printers)
- Dymo (label printers)
- Peach
EXCLUSIVE DISTRIBUTIONS
Compatible consumable material:


- Fullmark




- LOGO


- UPrint

Computer accessories:


- All New




- E-Blue




- LOGO




- Marvo




- Moonlight




- N-Face




- Red Fighter
SUBDISTRIBUTIONS
- Avery Zweckform
- Kingston
- Polar
- Samsung
- Xerox


Another brands:
Canon, IBM, Konica Minolta, Ricoh, Lexmark, Sharp, Kyocera Mita, Toshiba, ...
SERVICES
"one-stop-shopping" range (the biggest specialized stock of consumable materials in the Czech Republic),
individual pricing,
e-commerce due to B2B eMenu,
direct delivery to your customers,
partner programmes.



WHO ARE WE?

LAMA Plus Ltd. has been specializing in a consumable material, computer accessories and office supplies since 1990. LAMA Plus Ltd. is top distributor of the IT field, presented as a complete source of original products, compatible consumable material and accessories, incl. own brand LOGO - it means more than 15.000 items of this field from more than 110 manufacturers, due to longtime experiences and know-how. Except Czech Republic (Karviná, Praha, Brno) we operate in Slovakia and in Poland and we export to more than 15 lands of Europe.
PHILOSOPHY
We mainly place emphasis on thesatisfaction and comfort of our customers. The most important goal of our philosophy is to ensure an offer of quality products of the world manufactureres, technical and marketing support, certainty of the lowest prices in the market. Our sales team provides full support to our customers and a solution to each problem. We try to make the dealing easier for our resellers through the electronic applications on our B2B portal www.lamaplus.com.
DISTRIBUTION NETWORK
During its existence the company has built a wide distribution network. The goods are delivered to IT resellers, system integrators and also to well-known retail stores.
LOGISTICS
The central warehouse is one of the biggest specialized warehouses of consumable material and computer accessories in the Czech Republic. Goods which are ordered till 4pm are dispatched the next day. Delivery time and transport costs will be individually agreed upon with your Salesperson.
HOW CAN YOUR COMPANY BECOME A DEALER?
We practise only distribution sales form. Our customers are only companies that resell the goods (IT wholesalers, specialized shops, retail stores etc.). At first you have to read General terms and RMA conditions and if you agree you will sign our sales contract and you can start do a business with us. We need Copy of: trade licence, certificate of incorporation, VAT certificate, delivery adress and all contacts for next cooperation.
WWW.LAMAPLUS.COM
Professional B2B e-shop of consumable material and computer accessories' specialized distributor - "eMenu"

Unique functions and services of eMenu:
E2Locator - simple locator of consumable material. Enter just name or appliance type and e2locator finds out suitable cartridge (original, compatible, refill), papers, foils, cables, cleaning supplies, ... - the shortest way to right consumable material
Catalogue with nearly 15.000 items of consumable material and computer accessories -option to arrange the goods in: order no., name, price, manufacturer, printing costs per page and other parametres
Watchdog - In case the item is not in stock, automatically informs about the items'stock. In case of better price requirement, automatically informs our Salesperson.
Easy parcel - direct delivery of goods to your customer by your name (just stated countries)


Other advantages of eMenu:
personal behaviour,
on-line prices and stock,
news and hot deals,
quantity discounts for entry order,
Tracking & Tracing -you can find location of your parcel or pallet (only DPD, Dachser, Schenker),
support for RMA system,
technical support - compatibles'chart, manuals and price lists to download
and many other useful functions
THE LOGO COLLECTION
Our own range "LOGO"includes computer accessories, consumable material and office supplies. The "LOGO" brand includes quality, attractive packaging and optimal prices. All the products of this range have been carefully chosen and tested to ensure maximum satisfaction of our customers. LOGO collection includes more than 1000 products.
.